We Can Help Improve Your Home!
Basement Waterproofing, Finishing, Crawl Space, Foundation Repair in Westchester County
All Things Basementy!™ in Yonkers, White Plains, New Rochelle, NY
We are your local, responsible basement waterproofing, crawl space moisture control, and foundation repair contractor in Yonkers, White Plains, New Rochelle and other parts of Westchester County, NY.
We use specially designed basement waterproofing systems and to keep your basement dry.
Our offerings to you:
A Transferable Lifetime Warranty for Basement Waterproofing Systems
Savings of Up to 50% Over Other Methods
Crawl space repair solutions
Bulging, bowing, or cracked foundation wall solutions
Finishing and Remodeling with the Total Basement Finishing System
FREE Written Cost Estimates and Inspections, and Fast Installation
Schedule A Free Estimate
If you have a water in your basement or crawl space or seepage of any kind, call us and we'll be there with experience and professionalism that will surpass your expectations.
We have met with thousands of homeowners in Westchester County including Yonkers, White Plains, New Rochelle, Chappaqua, NY.
Westchester County's Basement Remodeling Experts
We use the Total Basement Finishing system -- a basement remodeling system that is mold and water-resistant, sound dampening, and insulated. This is a great basement finishing system now available to Westchester residents.
An Award-Winning Basement Contractor You Can Trust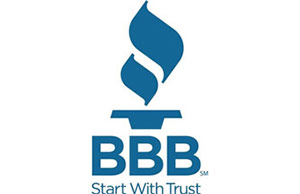 With 3 Torch Awards for Business Ethics from the Better Business Bureau, an award for being in the Top 10 Best Places to Work in 2007, more than 30 Patents, and 19 Quality & Innovation Prizes, you can feel good about hiring us to work in your home. The company has designed effective solutions for everyone.
We have put together effective solutions for every customer, drying their wet basement, crawl space or leaking foundation.
We are a trusted and valued member of the Basement Systems network and uphold the standards of the company and our employees are trained in basement waterproofing, finishing, and crawl space repair at the Basement Systems, Inc. corporate headquarters. Our technicians have earned the "Certified Waterproofing Professional" title.
Schedule your Free Dry Basement Price Estimate Today! If you're in Connecticut, visit basement waterproofing CT.